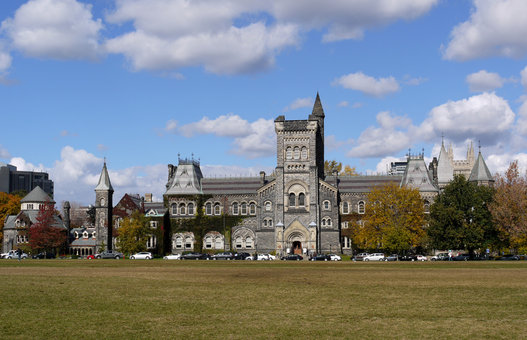 When it comes to the education field on your resume, there's one Canadian university that stands out above all others, beside schools in the U.K. and the U.S.
The University of Toronto (U of T) sits 10th on the Times Higher Education (THE) Global Employability University Rankings. And that's enough to place it above any schools in nations such as France, Germany, Japan and Hong Kong.
THE came up with its rankings by talking to staff recruiters in 21 countries and asking them to choose the schools that the most employable graduates came from.
It also spoke to managing directors of recruiting companies that had over 1,000 workers. These people could vote 10 times at most.
Schools were then ranked based on how many votes they received.
U of T ranked 10th with 483 votes, coming up behind Princeton (9th), Columbia (8th), Stanford (7th) and M.I.T. (6th).
Other Canadian schools on the list included McGill University at 21st, the University of British Columbia at 39th, l'Université de Montréal at 44th, McMaster University at 86th, and the University of Alberta tied for 119th.
The ranking marks a jump for U of T, which came in 13th in last year's ranking and 14th in the prior one.
Its placing comes after it sat 34th in world rankings by QS Top Universities, putting it behind McGill at 24th.
The Toronto school previously came 20th on that list.
That ranking also took employer reputation into account, weighing it at 10 per cent, although the survey spoke to global academics, not recruiters.
source:http://www.huffingtonpost.ca/2015/11/13/times-higher-education-university-rankings_n_8558994.html